HDS Safety Services: DOT Safety Training Leaders
The transportation industry has strict regulations. The Department of Transportation (DOT) sets these requirements to ensure the safety of all individuals involved in transportation, from travelers to professionals. For trucking companies specifically, you must also meet standards set by the Federal Motor Carrier Safety Administration (FMCSA). With so many requirements to consider, from drug testing to driver qualification audits, it can be difficult to keep track. Luckily, HDS Safety Services is here to help. We offer targeted safety solutions that will help you satisfy all of the rules and regulations.
A Leader in Transportation Safety
We know that when it comes to transportation safety, there's a lot at stake. You need to meet DOT and FMCSA regulations to keep your business running. However, safety is about more than simply meeting criteria. You want to keep your employees and your business as safe as possible. You should also be able to meet and exceed your safety goals without sacrificing much of your valuable time.
For over 30 years, HDS has been a leader in transportation safety solutions. We own one of the largest random drug and alcohol testing consortiums in Arizona. We also have experience in safety solutions beyond basic DOT-required drug testing, including Electronic Logging Device (ELD) audits and driver qualification files. Our extensive experience and comprehensive solutions allow us to ensure you meet and exceed safety standards.
DOT Drug Testing
One of the most essential requirements in transportation is maintaining a drug-free workplace. Transportation companies must take the steps necessary to ensure that all of their drivers are screened for drug use, including alcohol abuse. HDS can help you implement a DOT drug testing policy to reach your safety goals.
DOT regulations require you to conduct a pre-employment drug screening for all drivers. You must also perform post-accident testing under certain conditions: when the accident results in a fatality, leads to a serious injury, or when a vehicle is severely damaged. There are also requirements for random drug tests. This is so you can continue to ensure that employees are not using illegal substances or abusing alcohol.
In addition to the basic DOT and FMCSA requirements, many companies in the transportation industry like to go above and beyond to protect themselves and their workers from the dangerous liabilities drug and alcohol abuse can cause. At HDS, we offer more than the basic lab tests and testing schedule required by transportation industry standards. You can also add non-DOT testing. We offer urine tests, breath alcohol, and hair tests to meet your company's specific needs.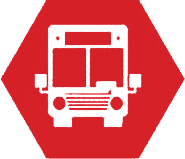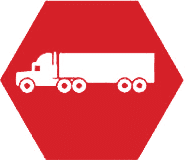 Helping You Through DOT Audits
HDS Safety Services will review every aspect of your operation to help you prepare for a DOT audit. We will go over: ELD records, hours of services, insurance files, inspection records, the details of your drug testing program, and more. Our superior attention to detail will help us identify any potential non-compliance issues. After we identify concerns, we will go over these with you in detail so you can make any necessary changes. 
After you update your program, HDS will perform a re-audit to check that everything is fully compliant. We take safety seriously and we want to help your company meet and exceed DOT standards. We will continue to work with you until all aspects are implemented. Having effective safety procedures in place helps keep travelers and employees safe on the road.